You may have heard of Malaga, Marbella and Torremolinos, but have you heard of the delightful area of Torrox? The wonderful town of Torrox is now 'on the map' for many different reasons.
Torrox is situated in the province of Málaga on the Costa del Sol and is noted as having the best climate in Europe with an average annual temperature of 18 degrees Celsius.
Being in sunny Malaga, it does indeed seem to have its own microclimate enveloping its location which may be due to its being sheltered by the majestic Sierra Tejeda and Sierra Almijara mountains. Torrox Costa also enjoys eight kilometres of wonderful sandy beaches. It's Paseo Marítimo or long beach promenade is a popular choice for those keeping fit or those that enjoy a romantic evening stroll.
You won't be short of bars and restaurants along Torrox Costa. Complete with amazing views of the Mediterranean Sea, Torrox seafront is the place where cafe con leche and home-made cake is always an insatiable treat. There are also loads of cheap and upmarket places to stay in Torrox including La Casa Torrox.
Below we have listed what we think are the best five things to see and do while in and around Torrox.
Roman ruins in Torrox near the beach
Built between the first and fourth century, the Roman ruins in Torrox make up some of the greatest ancient sites to be found in Malaga. A Roman villa, salting factory, two ceramic kilns, a necropolis and thermal baths, point to a developed farming and fishing community. Nearby you will also see the photogenic Torrox Lighthouse and viewing balcony that provides great views of the Mediterranean coastline.
Diving near Torrox
Torrox and the surrounding area is also home to some of the best diving to be found anywhere in Spain. If you have never been diving but would like to get certified, Black Frog Divers headquartered in Torrox is the best known PADI diving centre on the Costa del Sol. Whether you are diving from the beach or from a boat, Black Frog Divers know all the best sites and wrecks along the coast.
Kayaking from Torrox to Nerja and Maro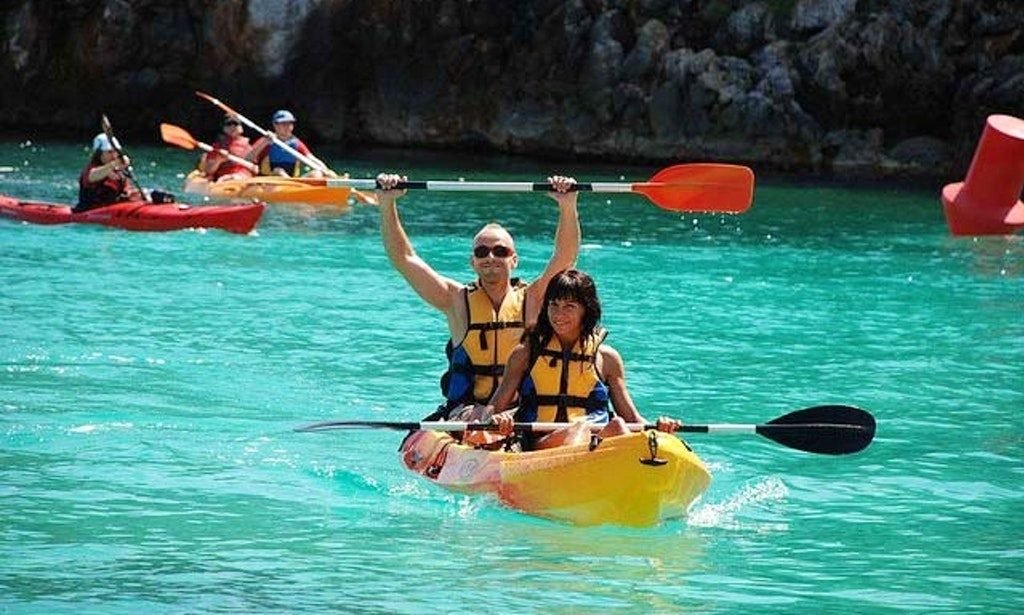 Now we have talked about what to see and do under the water, how about a cool way to explore the many caves and hidden coves along the cliffs. We are of course talking about sea kayaking. Kayaks are available for rent in different sizes and add up to great fun for the entire family. No experience is necessary, making it a great way to go out and have some fun on the water. With the Black Frog diving team, you can get a personal tour and kayak hire for just 20 euros from Urbanization Laguna Beach s/n, Locales Oeste 3, 29793 Torrox Costa, Malaga. The shop located here is open from 9am -6.30pm where you can make plans to rent your kayak & start your adventure.
Hike the Rio Chillar walk
For a great day out with the family that won't cost you anything other than a packed lunch, take a walk up the Rio Chillar near Nerja. Located in a natural park, the shallow river gently makes its way through a steep gorge to the sea. Most of the time will be spent walking in ankle deep water so wear shoes that you don't mind getting wet. Many ask, 'when is the best time of year to enjoy the River Chillar walk?'  A wonderful time of year to experience this memorable family day out is September – October. At this time of year, you'll notice that the temperature is more bearable after the summer 'furnace' but it's still hot enough to enjoy a refreshing wade through the river. No matter what time of year you do visit however, people can be seen walking here day in and day out. Even during the hottest days of summer or even after a storm, the river walk can still be enjoyed. As you pause and observe the clear water cascading from the waterfalls into the river below, you'll be in awe of the stunning natural surroundings in the gorge. Why not stop for a swim at one of the alluring pools along the way or have a picnic and bask in the sunshine to dry off. In summary, be prepared to get wet, and be aware that some areas can be just under waste deep. Wear appropriate footwear as the stones below your feet can be sharp and slippery.  The walk to see the waterfall is 8 kilometers to get there and 8 to return the same way, so being reasonably fit will be in your favour. All that said, the walk itself is not a strenuous one, as far as hikes go.  Do remember to take enough water to keep re-hydrated but not too much to have to carry a heavy weight for 5 hours on your back.  
How to get there: You can get to the Rio Chillar walk via calle Julio Romero de Torres. Once there you'll need to turn left into Calle Solana. Eventually to access the Rio Chillar take a right in to Calle Picasso, which is the street that is above the local Sports centre. This route will take you to a a camino or track which leads to the river. There is another way to get to the river and that is from El Playazo Beach where the tip of the river meets the sea. With your back to the sea facing the mountains, keep to the left and keep heading upwards!
Near to Torrox – Visit the village of Frigiliana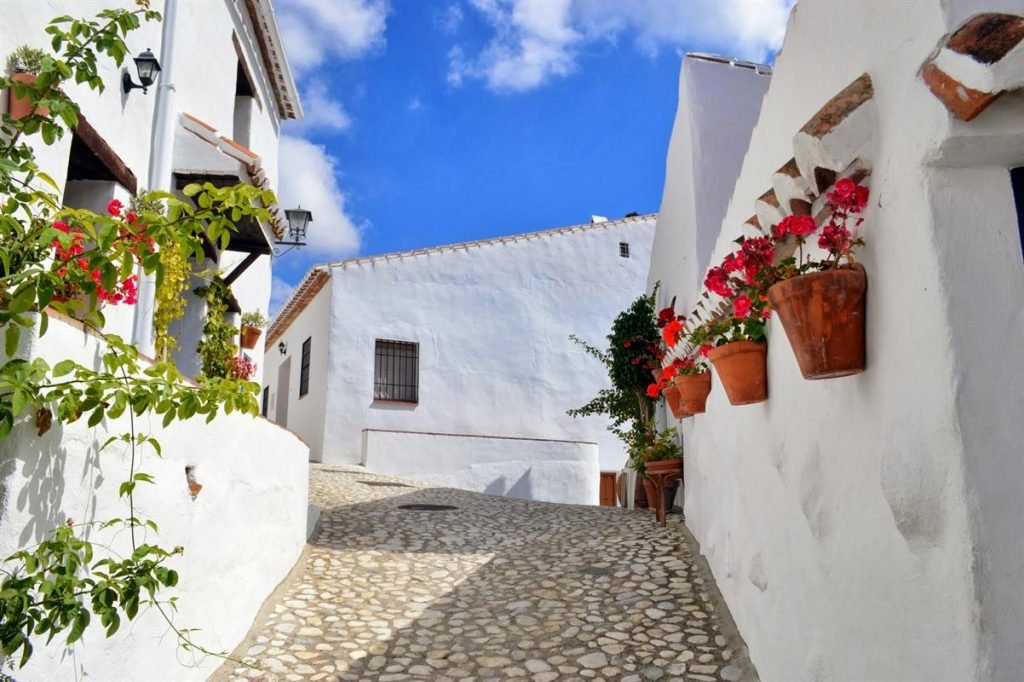 Nestled in the Sierra Tejeda mountains just under 14 kilometres from Torrox is the whitewashed Andalusian village of Frigiliana. Often called the prettiest village in Spain, Frigiliana is a photographers dream complete with cobbled streets and balconies overflowing with geraniums. Stop for lunch at a rooftop bar in the Plaza de la Iglesia where you will not only but treated to fine food but commanding views of the village and surrounding countryside.
Torrox reached the pinnacle of its prosperity during the Moorish rule of Spain playing a pivotal role as the port from which silks were transported between Granada to the Middle East.
Today Torrox is a modern Spanish town that clings proudly to its past, where wandering through the narrow streets and the ancient Moorish houses will have you imagining what life must have been like under the Nasrid emirs.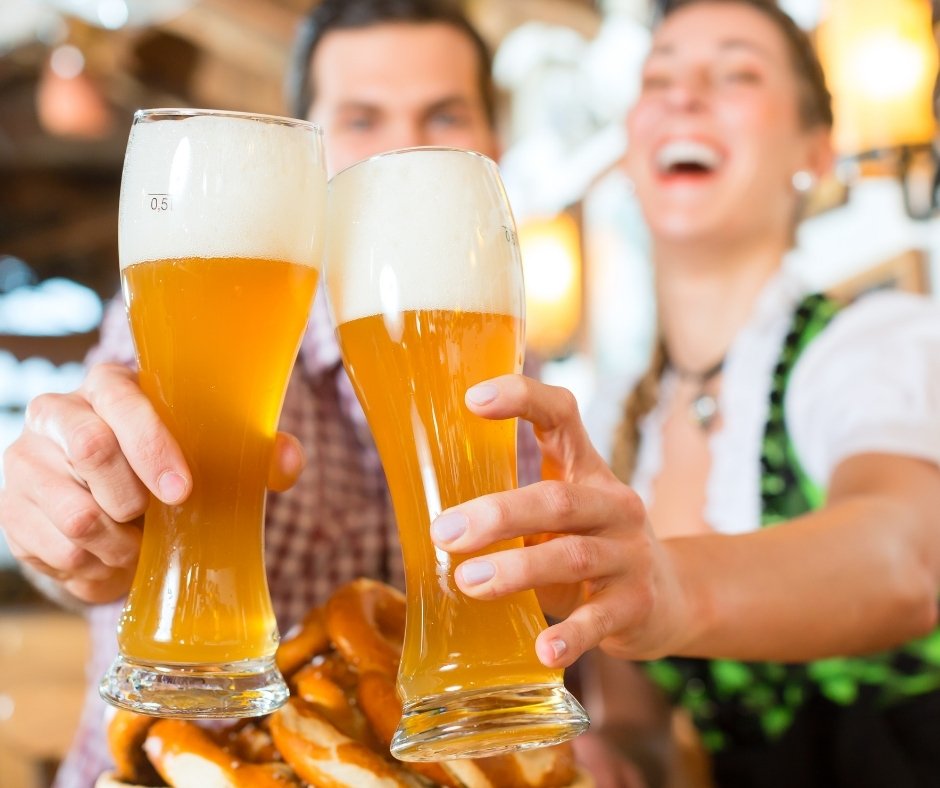 You must taste the German wheat beer
Beer connoisseurs travel to Andalucía and specifically Torrox for the German Oktoberfest Festival. The famous international festival is a three day event where beer enthusiasts come to celebrate the traditionally German influenced festival. Outdoor bars provide refreshing German wheat beers and even traditional Bavarian brewery craft beers such as ABK Beer. You can also enjoy plenty of other German beer brands such as Augustiner helles beer, Erdinger Alkoholfrei Wheat Beer, Erdinger weissbier, hefe beer, Weiss beer and Erdinger dunkel. There's also an abundance of German cuisine, live musical performances and events for families. While it is true that Germans come from Malaga, Marbella and Almuñecar, ( and of course their home country) thousands of other nationalities also visit this amazing festival. Torrox has one of the largest German communities in the province including 3000 permanent residents and a further 7000 who own property as a holiday home in the town. Some estimate that around 50'000 attend the event over the three days to mark the end of a successful summer in Torrox Costa.
Staying in Torrox
Some accommodation in Torrox is much cheaper to stay in than what Nerja has to offer. This is one reason that many stay just outside of Nerja, still choosing a high standard accommodation, but one that is much more economical. Nerja is only 10 minutes drive from Torrox along the autovia or motorway. Accommodation in Torrox consists of short term apartment rentals, holiday lettings, bed and breakfasts and Hotels. Villas in Torrox are not so readily available although there are a handful nearby. Some popular places to stay in Torrox that are only a short ride from Nerja are First Line Beach Apartments, Jardines del Mar, Iberostar  hotel on Torrox Costa and Casa Luthel.
Torrox is not only the perfect place to stay while on holiday but a town that should not be missed no matter where on the Costa del Sol you happen to be.
Getting around –  Transport in Torrox
Buses in Torrox are frequent and reliable. Getting to Nerja by bus from Torrox Costa is cheap and fast. There is a bus station in Torrox on the opposite side of the road from the ALDI supermarket. Travelling by bus is the most economical and easiest way to get from Torrox costa to Burriana beach and Nerja town costing under 1.20 Euros. Of course, getting your own hire car at Malaga airport means that you will have the freedom of your own transport for the duration of your holiday.
Torrox transport and bus timetable
Torrox (E)  Leaves at: 08:10am 9.30am, 9.40am , 10:40am , 10:50am, 12:15pm, 12:55pm, 13:35pm, 14:40pm, 15:20pm, 15:45pm, 15:55pm, 16:00, 16:40pm, 16:50pm, 17:50pm, 18:00pm, 18:30pm, 19:10pm, 19:45pm, 19:55pm, 21:25pm, 21:35pm, 21:50pm, 22:40pm, 23:10pm.  The bus journey from Torrox to Nerja takes just 15 minutes to Nerja bus station.
Photos courtesy of Creative Commons, Dr J Clarke, Antonio and Black Frog Divers.